Date/Time
Date(s) - 05/17/2016
7:00 pm - 8:00 pm ET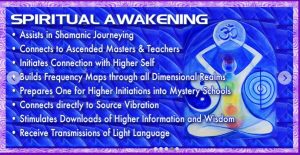 Visionary Music & Multimedia has been creating multidimensional music for deepening meditation states, shamanic journeying and all ascension protocols since 1986. We are Gary & JoAnn Chambers and our creative team is called ShapeshifterDNA. We are musicians, multi-expressive artists, writers and digital content designers.
Category(ies) No Categories
Recent Listeners
smallelk
jennysatori
jennifersjourney444gmail-com
energytherapies
joann-chambers
gail
profundity
mamad
supernaturalradio